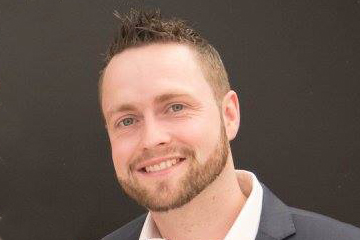 My name is Jacob Thuesen. I was born and raised in Brejning, a very small town close to Vejle in 1986. In 2010 i decided to leave my comfort zone and go on my life's adventure. I left Denmark for Canada. I was planning on being in Canada for 6 months, USA 3 months, Australia for 1 1/2 months and New Zealand for 1 1/2 months. As many other travellers, plans doesn't always go the way it was planned. I ended up staying in Canada for 3 years. On my second year I met a beautiful Kiwi girl, Bree. We ended up staying in Canada for 2 years together and when we received the news that were were going to be parents, we decided to come to Auckland where we have been since. We now have 2 boys together, Noah and Mikah. I have got a big passion for Danish food and that is how I got involved in the club just over 5 years ago. In October 2018 I was elected as the President and I wear that title very proudly. You will see me around the club often, so please come and have a chat.
My name is Brian Kamper Nielsen and I have the pleasure of being a Committee member for The Danish Society, Auckland since 2015. 
Born and raised on a farm back on the main island of Denmark, LOLLAND, I currently live with my lovely wife, Jolene, in Wattle Downs, in Auckland.
I first arrived in New Zealand in September 2000 with work and the initial plan was to stay 2-3 years and then move on to other parts of the world. But fate had other plans for me. I eventually stayed until 2005 when I convinced my, now, wife to come back to Denmark with me – 'for a few years'. A few years turned into almost 10 years in Bramming, Denmark. We came back to Auckland, New Zealand in 2014 and we joined the Society in 2015. 
In Auckland, I work as the European Tradelane Manager for a freight forwarding company called GDF New Zealand. Sending cargo to/from New Zealand to/from all over the world. It's great fun, and challenging to work in this international environment, as you are in contact with people from all over the world on a daily basis.
In my spare time, I like the outdoors in more or less every shape and form (New Zealand is great for that), watch a good movie and/or read a good book. 
If you see me around, make sure you say hi!
I was born in Gentofte and raised in Virum, just outside Copenhagen. My wife, Dorthe, is from Sæby in the far north.
We returned to New Zealand in 2002, settled in Auckland and lived here since. Driven by adventure and curiosity, we started our New Zealand experience in the early 1990's when I was, coincidentally, provided a work opportunity in Wellington. We then moved to Sydney in Australia and loved it. Our children, Sebastian and Josephine, were both born in Australia. We decided to move back to Denmark in the late 1990's to be close to our families with two active toddlers in the household. 
I have been involved with the Danish Society for many years and have had several stints as Secretary. I enjoy being part of making things happen and providing some great opportunities for our members to experience Danish culture and traditions. I have a particular interest in Danish music and culture.
In the early days, we were heavily involved with the 'Danish Mothers Group' and mostly kids related activities. Our children grew up with other Danish Society children. We enjoyed many amazing summers at the beaches at Valhalla. Hours and hours spend playing by the rock pools, talent quests, games, swimming, walks and trips to Goat Island and whatever we did. They are now all young adults but have very fond memories for a lifetime.
I love the mountains and will find any excuse to head off for a tramping trip or trail running event to remote parts of our beautiful and amazing New Zealand.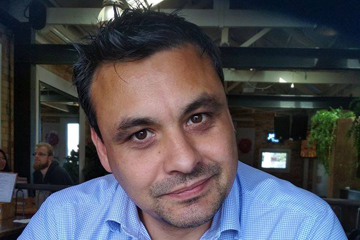 Hi, my name is Sajid Choudhary (Saj), and I was elected for the committee back in November.
My mother was born in Aarhus and my Dad is from Pakistan.
I was born and raised in Odense and lived there until 1999, when I decided that I wanted to check out what London was all about.
There, I bumped into Susan, a lovely Kiwi girl, and ended up spending a lot longer in London, than I had originally planned to.
8 years later we decided that we'd had enough of the tubes, rubbish weather and hectic lifestyle, so when Susan got offered a contract job for Cloudy Bay Vineyard in Blenheim, we decided that it was time to move on.
Time in Blenheim was great, but when Susan's contract ended, we wanted to head back to a big city.
It ended up being Melbourne, where we spent the next 8 years.
Sophia and Amelia turned up with two years between them and when it was time for Sophia to start school, Susan wanted to move back to NZ (apparently she didn't want the girls to end up with an Aussie accent…).
We've been back since early 2016. I work as an Account Manager for Brother, and I love my sports! An avid football, rugby league and Aussie Rules follower. OB Odense, the Danish national football team, Charlton Athletic, Wellington Phoenix, NZ Warriors and St Kilda.
Funny enough, none of them are very successful…
I love playing golf (I'm terrible at it though), football (I used to play left back), tennis, table tennis or going to the gym.
I'll be looking forward to working with the rest of the committee on exciting future projects.
Hope to see you all around the club in the near future.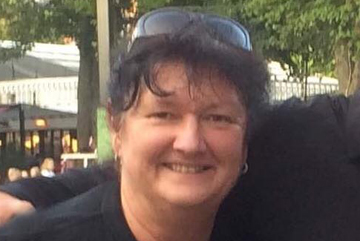 My name is Kirsten Jensen. I was born and raised in New Zealand to a Danish mother and Scottish father, who immigrated in the late 1950s. I have 2 older brothers and a younger sister.
I am married to Jan (Danish) whom I met in Israel on my OE. We are the parents to 3 grown up boys – Nicholas, Sebastian and Thomas.
Being raised by a Danish mother, I was emerged in all aspects of the Danish culture and traditions and for as long as I can remember, I have felt a deep connection to that side of my heritage. I left NZ for Europe at the age of 19 to travel around Europe and established my base in Copenhagen, Denmark to work and learn the language.
I returned to NZ , with Jan in tow, after 6 years away, and we became active members of the Danish Society, initially for the food, and then so that our boys would grow up feeling a connection and pride in their Danish heritage.
The Danish Society has had an important role in my life. It has provided me with wonderful friendship and support, especially within the Young Mother's group, which was established 25 years ago. My children have many happy memories of holidays spent at Valhalla. It has kept us connected to Denmark, the culture and the language during the years when raising children made it too difficult to travel to and from Denmark.
Our first family trip to Denmark in August/September 2017 proved how valuable membership of The Danish Society has been to my children's cultural awareness and development, growing up. They immediately felt a deep familiarity and connection to everything they encountered.
The next step of joining the committee, has been rewarding and insightful. I have thoroughly enjoyed my involvement and being able to contribute to the hosting of various events, over the years, and getting to know the members better.
I am continually amazed at the enthusiasm and selfless ness of the members who continue keeping the Danish House and Valhalla running and am more than ever appreciative of the valuable assets that we now have to enjoy and share with the wider community, as a result of the hard work and foresight of our older members and those before them who purchased property and established The Danish Society in Auckland.
It is a privilege to be able to be part of and contribute to the functioning of the Danish Society, so that it can continue to evolve , be relevant and flourish so that future generations can also enjoy the facilities and stay connected to Denmark and the Danish culture on the opposite side of the world.
My other roles are Welfare and The Scandinavian Christmas Market.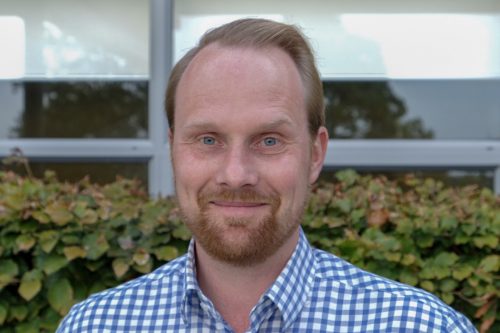 Originally from just north of Copenhagen Jesper, inspired by the Lord of Rings scenery, travelled to New Zealand in early 2000's to complete his Masters of International Business at Auckland University.   What was meant as a stopover became a permanent destination when Jesper meet his now wife Olivia.  Beginning his career in sales Jesper quickly found his true passion was marketing.   Taking up a role with Goodman Fielder – was the perfect starting place to learn the fundamentals of consumer marketing, followed by a stint with Lion Nathan. The allure of international marketing then led Jesper to join Pernod Richard's global wine marketing team – where he eventually headed up the team as Global Marketing Manager and was relocated to Pernod Ricard Winemakers HQ in Sydney, Australia.  After 5 years with Pernod Richard, Jesper took up a role working for Tourism New Zealand in Sydney with a strong focus on digital media, working directly with the likes of multinational conglomerates Google and Facebook.  Career opportunities for Olivia then led the family to return to New Zealand to also be closer to family/friends and Jesper continued working for Tourism New Zealand in Auckland. However the pull of the wine industry was too strong and 6 months after returning to New Zealand he joined Villa Maria as the Head of Marketing. Today Jesper heads up a team of 12 marketing specialists and oversees a portfolio of brands globally. Jesper & Olivia have two boys, Noah and Kasper and are busy renovating their old villa in Mt Eden when time allows.